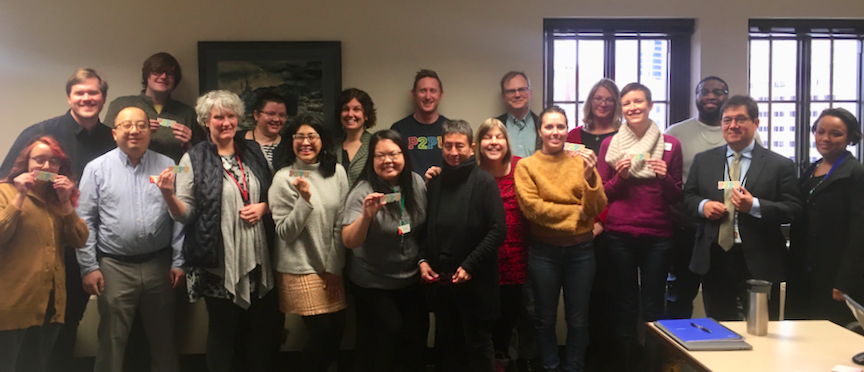 Learning circles hosted by
Saint Paul Public Library
Join your neighbors at the library to learn something together. Learning circles meet weekly in person for 6-8 weeks, and are free to join.
Browse learning circles
About Us
Learning circles were started by Peer 2 Peer University (P2PU) in 2015. Since then, this model of peer learning has spread to libraries and community centers across North America, East Africa, and Europe. This year, Saint Paul Public Library is proud to partner with P2PU to bring learning circles to Saint Paul, MN, with support from the Knight Foundation.
If you need an accommodation in order to attend a Saint Paul Public Library learning circle please contact the facilitator or the City Accommodation Coordinator at ADACoordinator@ci.stpaul.mn.us at least seven days before the event.