Peer 2 Peer University (we usually just say P2PU) is a grassroots network of individuals who seek to create an equitable, empowering, and liberating alternative to mainstream higher education.
We work towards this vision by creating and sustaining learning communities in public spaces around the world. As librarians and community organizers, we bring neighborhoods together to learn with one another. As educators, we train facilitators to organize their own networks and we develop/curate open educational resources. As developers and designers, we build open source software tools that support flourishing learning communities. And as learners, we work together to improve upon and disseminate methods and practices for peer learning to flourish.
P2PU is a distributed organization, incorporated as a 501(c)3 in the United States. Our network stretches the globe, with our heaviest concentration of work currently happening in Canada, Kenya, South Africa, and the United States.
We strive to model our educational values in our organizational structure; as such, we set goals and make decisions collectively as a community. We invite you to join our virtual community and view our governance guidelines, annual goals, and policies (as well as all source code) on Github.
P2PU was born out of the 2007 Cape Town Open Education Declaration and has been active in the field of open education ever since. Founded by Philipp Schmidt, Delia Browne, Neeru Paharia, Stian Haklev, and Joel Thierstein, P2PU was originally driven by the belief that with adequate social support, anyone can learn almost anything online for free. This strategy reached tens of thousands of learners in more than 50 countries across a number of projects and collaborations, including The School of Webcraft (with Mozilla), School of Open (with Creative Commons), Mechanical MOOC (with MIT), and Play With Your Music (with NYU and Peter Gabriel). P2PU also pioneered early massive open online courses through it's courses platform and developed some of the first open badge prototypes in collaboration with Mozilla.
In 2014, P2PU made a strategic decision to stop working exclusively online because we were not reaching people who stand to benefit the most from the promise of free and open online education. In hopes of reaching new audiences, we partnered with Chicago Public Library to run in-person study groups for library patrons who wanted to learn together. This project became known as learning circles, and over the course of 18 months, P2PU and CPL managed to dramatically increase completion rates and reach new audiences who were new to both online learning and postsecondary education. Learning circles also formed strong social bonds for citizens from diverse backgrounds who shared common goals, and helped to highlight the library as a hub for community learning experiences
Given the success in Chicago, P2PU created an open source learning circle toolkit that is now being used by library systems and community centers around the world. Through learning circles, we have maintained our vision of providing viable alternatives to mainstream higher education with a deeper commitment to equity, access, and empowerment. All of our learning circle materials and community tools are openly-licensed and free to use. You can get started with learning circles today.
P2PU is driven by three core values:
Peer learning
Underlying our work is the conviction that learning is a social activity. We believe that every person develops expertise through their own life experiences, that people learn when they share and connect with others, and that feedback is necessary in order to improve.
Community
P2PU is a community-centered project, which is reflected across our organization from learning circles to our governance model. We involve learners and collaborators in all stages of the design and delivery of our work, and believe that sustained learning communities are created through grassroots collaboration, not hierarchical mandates.
Equity
Equity in learning is only possible when we recognize education as a social good rather than a commodity. A prerequisite to this value is a commitment to working openly, leaving the commons better off than we found it. However, creating space for access is not enough. Systemic injustice means that access does not equal equity, and we must actively design for inclusion and accessibility at every step along the way.
Our Staff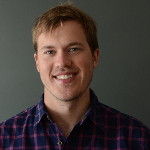 Grif Peterson
Chief of Stuff
Grif joined P2PU in early 2015 to start learning circles with Chicago Public Library. Since then, his role has grown with the program, and he does his best to make sure that folks around the world have the opportunity to keep on learning things they care about, for free. Once he presented about learning circles in a bank vault to 2 people. He lives in Cambridge, Massachusetts.
grifpeterson
|
grifpeterson.com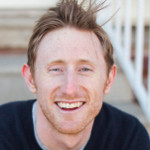 Nico Koenig
Town Crier
Nico takes a community-first approach in coordinating and expanding P2PU's Learning Circle program. From education through sport programs in Zambia, to community festivals in the Northwest Territories, to free schools in the storefronts of Toronto, Nico promotes learning just about anywhere. That is, anywhere but the lecture hall. Nico can usually be found biking around Ottawa, Canada.
nicokoenig
|
nicokoenig.com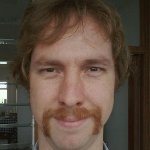 Dirk Uys
Wizard of 0s and 1s
Dirk makes sure that just the right amount of tech is developed at P2PU. After travelling through South and Central America, he is now back home in South Africa and based in Cape Town. When he is not writing code, he is most likely hiking Table mountain, surfing the Atlantic or tinkering with a Raspberry Pi.
riskycud
|
thebacklog.net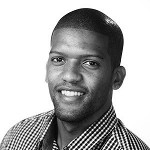 Ryan George
Financial Administrator
Ryan oversees Financing and Accounting for P2PU. He is a vibrant and energetic person who has been with P2PU since 2012. He loves culture, innovative ideas, people and numbers. He is based in Cape Town, South Africa.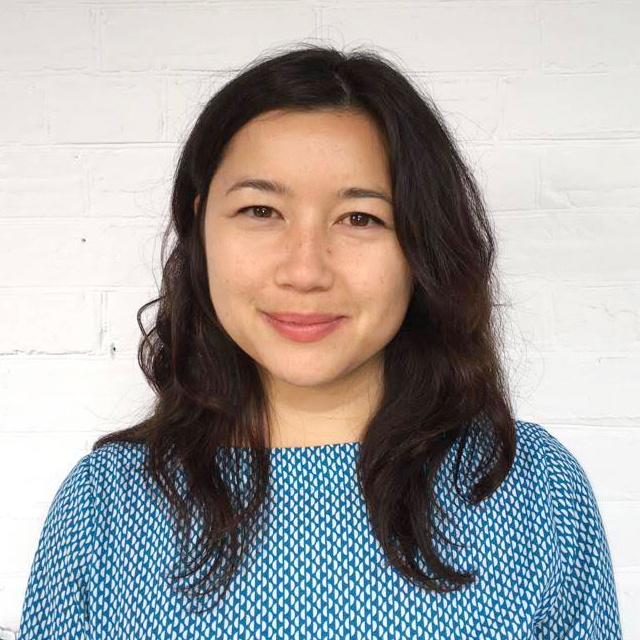 Sharon Kennedy
Web developer
Sharon is a web developer and designer based in Toronto, Canada. She's working on making the this website a beautiful and useful resource for the P2PU community. When she's not fused to her laptop, she leads wilderness camping and hiking tours.
codeandcanoes
|
www.followthewhitesquirrel.ca
---
Our Board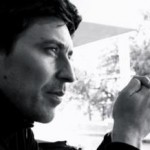 Philipp Schmidt
Co-founder, Director's Fellow MIT Media Lab
Along with a motley crew of edupunks, Philipp co-founded P2PU in 2008 with support from a Shuttleworth Grant. Years later he is still cooking up learning experiences (and mustard) at the MIT Media Lab, and nurturing partnerships for future P2PU projects.
schmidtphi
|
philippschmidt.org/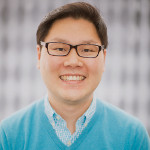 June Ahn
Associate Professor, New York University
June is a learning sciences and human-computer interaction researcher at NYU. He bravely collaborated with P2PU on past research projects and now serves on the board to help think about strategic new directions for peer learning.
ahnjune
|
ahnjune.com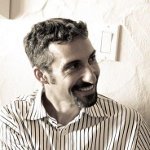 Ahrash Bissell
Project Manager Monterey Institute for Technology and Education
As a board member, Ahrash takes care of staying true to our original values, while pushing us to be more experimental. He is a wise man.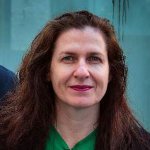 Delia Browne
Chair of the Board
As a board member and active community member Delia makes sure things keep running smoothly at P2PU. Next to this she is involved in many of the legal aspects surrounding the organization.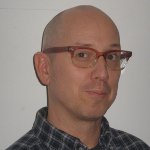 Allen Gunn
Gunner the Facilitator
It is not without reason that Gunner is our workshop facilitator of choice. He is Executive Director at Aspiration, helping NGOs, activists, foundations and software developers make more effective use of technology for social change.
allengunn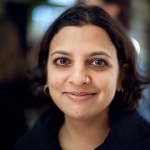 Neeru Paharia
Co-founder, Assistant Professor, Georgetown University
As original gang-star par excellence, Neeru didn't think it was enough to theorize about starting a peer learning platform so she co-founded P2PU and created and organized the'Behavioral Economics' pilot course. Neeru has been at the root of P2PU's success in many ways and now employs her vast experience on the board.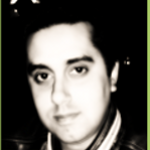 Nadeem Shabir
Technical Lead at Talis
When Nadeem is not eloquently luring people at P2PU workshops into letting their emotions about peer learning run freely, he uses his vast experience in programming adds technical perspective to the board.
kiyanwang
|
www.virtualchaos.co.uk/blog/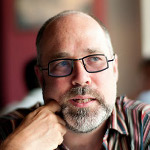 Mark Surman
Executive Director Mozilla Foundation
Mark loves all things open, including wine bars in San Francisco that are still open at 2am. As Mozilla Foundation ED he is leading an army of webmakers to keep the web open. As board member of P2PU he helps Philipp get more done.
msurman
|
commonspace.wordpress.com
---
P2PU is only as successful as people behind the scenes making things happen. A special thanks goes out to some thoughtful and energetic people who helped us get to where we are today: Mark Andersen, Lila Bailey, Adam Bush, John Britton, Pippa Buchanan, Steve Carson, Cathy Casserly, Alison Jean Cole, Larry Cooperman, Maria Droujkova, Chris Ewald, Karen Fasimpaur, Jose Flores, Karen Gabriels, Vanessa Gennarelli, Stian Haklev, Laura Hilliger, Alexander Kehayias, Rebecca Kahn, Molly Kleinman, Pieter Kleymeer, Kate Lapinski, Gary Matkin, Katherine McConachie, João Menezes, Dany Javier Bautista Montaña, Juliana Muchai, Paul Osman, Jane Park, Beck Pitt, Erika Pogorelc, Andrew Rens, Carl Ruppin, Alex Ruthmann, Jessy Kate Schingler, Niels Sprong, Aleksander Stachurka, Joel Thierstein, Chloe Varelidi, Zuzel Vera, Alan Webb.