P2PU (Peer 2 Peer University) is driven by three core values.
Peer learning
Underlying all our work is the understanding that learning is a social activity. We believe that everybody is an expert in something, that sharing and connecting is how we learn best, and that feedback is necessary in order to improve.
Community
P2PU began as a community-centered project, which is reflected across our organization through our volunteer network and governance model. By involving learners and collaborators in all stages of the design and delivery of our work, we foster networks of learners and facilitators, and contribute to the crucial role that informal learning plays in local communities.
Openness
Openness enables participation, replication, and accountability. We strive to use openly-licensed learning materials and always share our methodology and resources openly, so that as many people as possible can take leverage our work.
Here's a taste of some other things we've been working on.
Our Staff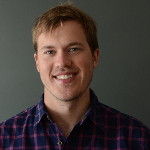 Grif Peterson
Learning Cook
Grif keeps a watchful eye over peers and pedagogy at P2PU, and currently serves as a fellow at the Berkman Klein Center for Internet & Society at Harvard University. In the past, he worked in investment banking, drove a school bus from London to Mongolia, and lived in Kyrgyzstan.
grifpeterson
|
grifpeterson.com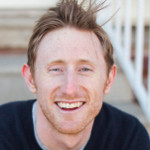 Nico Koenig
Town Crier
Nico takes a community-first approach in coordinating and expanding P2PU's Learning Circle program. From education through sport programs in Zambia, to community festivals in the Northwest Territories, to free schools in the storefronts of Toronto, Nico promotes learning just about anywhere. That is, anywhere but the lecture hall. Nico can usually be found biking around Ottawa, Canada.
nicokoenig
|
nicokoenig.com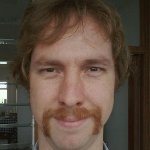 Dirk Uys
Wizard of 0s and 1s
Dirk makes sure that just the right amount of tech is developed at P2PU. After travelling through South and Central America, he is now back home in South Africa and based in Cape Town. When he is not writing code, he is most likely hiking Table mountain, surfing the Atlantic or tinkering with a Raspberry Pi.
riskycud
|
thebacklog.net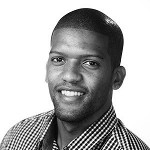 Ryan George
Financial Administrator
Ryan oversees Financing and Accounting for P2PU. He is a vibrant and energetic person who has been with P2PU since 2012. He loves culture, innovative ideas, people and numbers. He is based in Cape Town, South Africa.
---
Our Board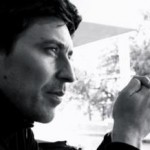 Philipp Schmidt
Co-founder, Director's Fellow MIT Media Lab
Along with a motley crew of edupunks, Philipp co-founded P2PU in 2009 through a Shuttleworth Grant. 5 years later he is still cooking up learning experiences (and mustard) at the MIT Media Lab, and nurturing partnerships for future P2PU projects.
schmidtphi
|
1l2p.net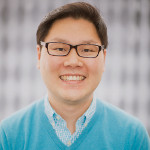 June Ahn
Associate Professor, New York University
June is a learning sciences and human-computer interaction researcher at NYU. He bravely collaborated with P2PU on past research projects and now serves on the board to help think about strategic new directions for peer learning.
ahnjune
|
ahnjune.com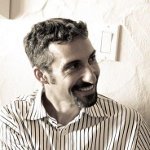 Ahrash Bissell
Project Manager Monterey Institute for Technology and Education
As a board member, Ahrash takes care of staying true to our original values, while pushing us to be more experimental. He is a wise man.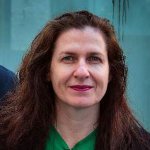 Delia Browne
Chair of the Board
As a board member and active community member Delia makes sure things keep running smoothly at P2PU. Next to this she is involved in many of the legal aspects surrounding the organization.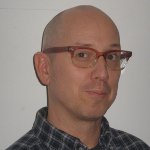 Allen Gunn
Gunner the Facilitator
It is not without reason that Gunner is our workshop facilitator of choice. He is Executive Director at Aspiration, helping NGOs, activists, foundations and software developers make more effective use of technology for social change.
allengunn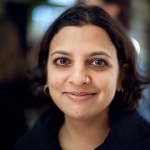 Neeru Paharia
Co-founder, Assistant Professor, Georgetown University
As original gang-star par excellence, Neeru didn't think it was enough to theorize about starting a peer learning platform so she co-founded P2PU and created and organized the'Behavioral Economics' pilot course. Neeru has been at the root of P2PU's success in many ways and now employs her vast experience on the board.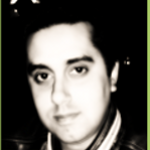 Nadeem Shabir
Technical Lead at Talis
When Nadeem is not eloquently luring people at P2PU workshops into letting their emotions about peer learning run freely, he uses his vast experience in programming adds technical perspective to the board.
kiyanwang
|
www.virtualchaos.co.uk/blog/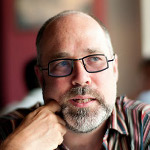 Mark Surman
Executive Director Mozilla Foundation
Mark loves all things open, including wine bars in San Francisco that are still open at 2am. As Mozilla Foundation ED he is leading an army of webmakers to keep the web open. As board member of P2PU he helps Philipp get more done.
msurman
|
commonspace.wordpress.com
---